A few months ago I was shopping in Target and saw a framed print of a mandala. I remember being taken by the symmetry. Generally speaking, a mandala is a design with many symmetrical wedges or sections. I thought that it would be great if Polygonia could let you create a design with 8 or 24 or even 60 sections, instead of the 6 sections that you get with the "Hexagon" shape option. It took a bit of work, but now you can use Polygonia to create mandalas! The new mandala option allows you to create even more sophisticated designs, still with just a few lines.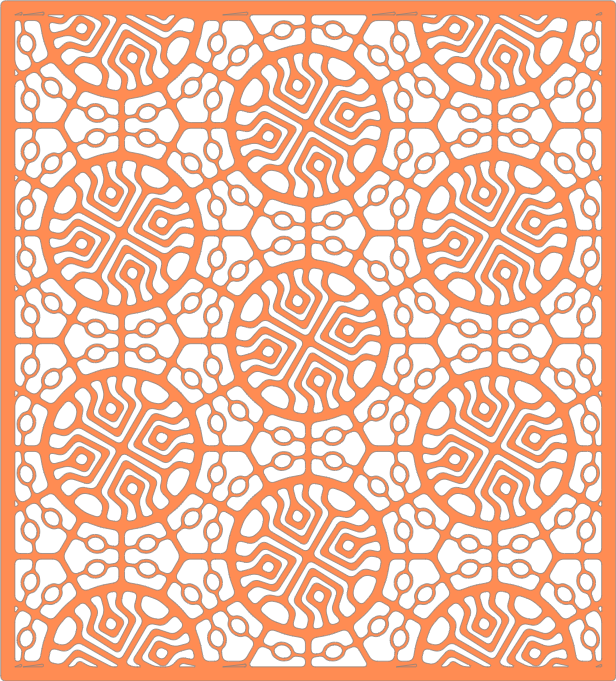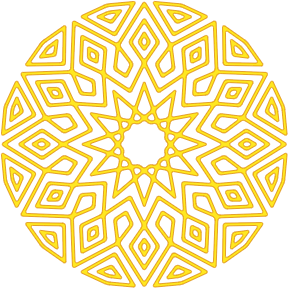 Mandalas work great with the Single Tile Frame option I emailed about last time. The purple design, below, uses a Single Tile frame (with "Omit Frame" selected for "Render:"). The gold one has a 12-sided frame, but the frame is only slightly larger than the tile.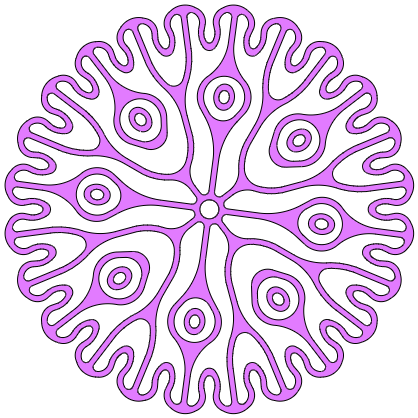 Mandala is a new option in the "Shape:" menu. Once selected, you can set the number of sections in the mandala. You can also specify the arrangement ("Squares" or "Hexagons"), which says how multiple tiles should be placed.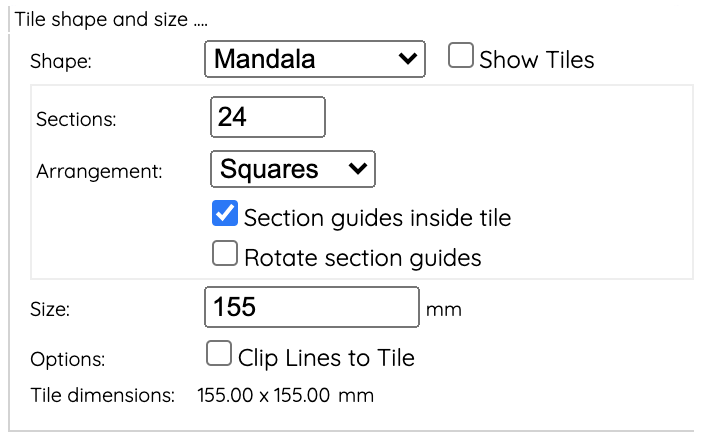 There are new features in the Line Info list to let you select how many copies you want of each of your lines and to select how to mirror your line. These are described in the updated "Help…" section.