The new Sketch design type give you a way to draw on the lines and fill in the squares of the tile. If you ever sat down with a pen and a piece of graph paper and filled in some squares and not others, well, this is the same thing. Except now you can pick from triangle, square, hexagon, or diamond graph paper.
The triangle tiles are good for isometric sketches. Even letters if you are so inclined.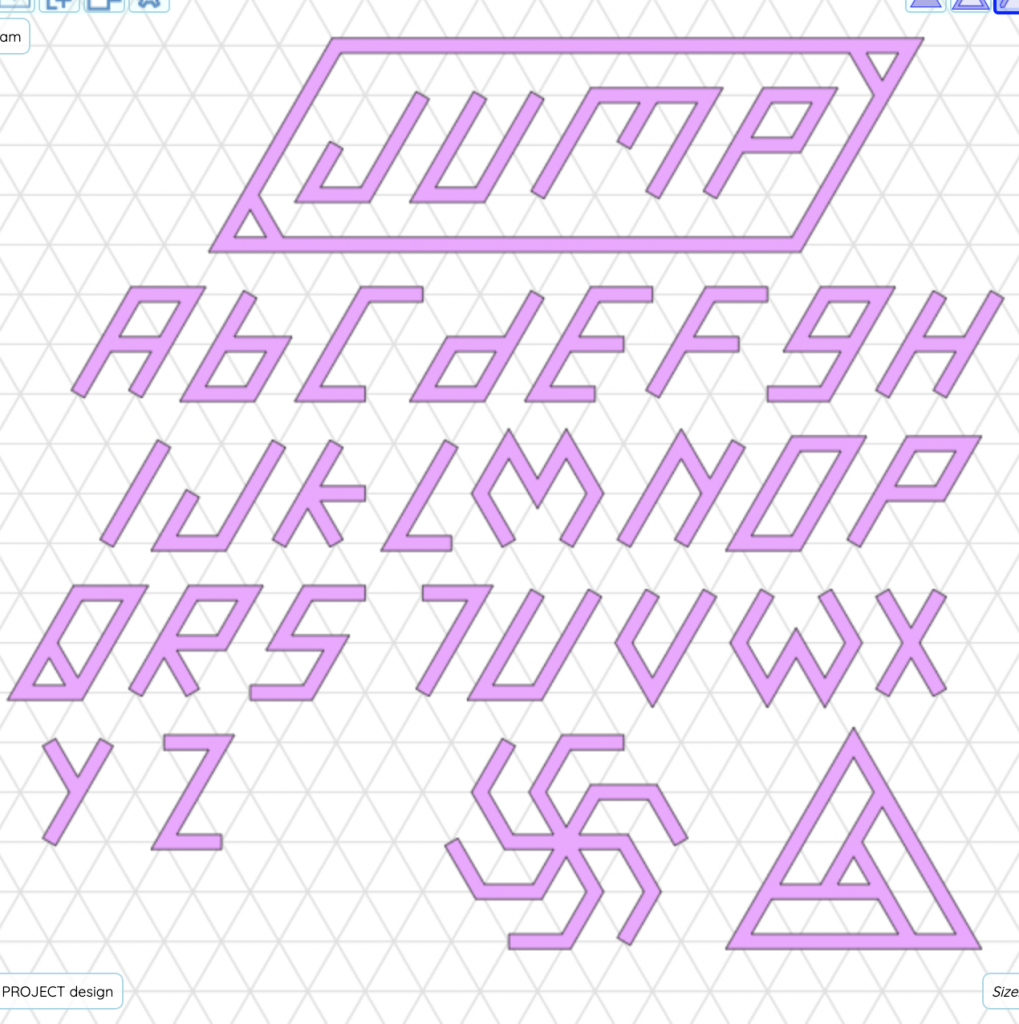 Settings
You can change the graph paper tile size and the line width. You can use curves at the corners. The shadow settings also work. I tend to make symmetrical or mostly symmetrical sketches, but that's just me.
More Examples
On a mug!
You can now send your designs directly to Zazzle to create t-shirts, mugs, mousepads, and a whole lot more! Click the new "gear" tool in the toolbar. It's never too early to think about the holidays! You can make one-of-a-kind gifts! Below shows some of the product previews in Polygonia and a render of the mug in Zazzle.